Your team at Slawsby Insurance now offers educational courses to improve your insurance rates & business!
Our Team first provides you with the knowledge and educational classes to get your certification(s). Then we take care of all the details. 
We send everything necessary to the State departments for you and keep you up to date with refresher courses, as well as keep track of your recertification time.

Why Take Your SnowProw Courses with Slawsby?
Savings: Discounted course pricing for both existing clients and prospective clients
Quick & Easy: Your Slawsby Team will file all of the paperwork and flag the certificates prior to the need for renewal, so there is no interruption of your certifications
Convenient: No need to travel to Keene on one set day for your whole crew.  We have a flexible schedule and can travel to you with prior arrangements &/or break your training into two classes
New Hampshire Voluntary Salt Applicator
Green SnowPro

Certification Guide
How to earn Green SnowPro Certification
To receive initial Green SnowPro certification and limited liability protection, each applicant must:
1. Complete an approved full course at Slawsby Insurance (minimum of four hours) and pass the exam
2. Complete and let us submit a Voluntary Commercial Salt Applicator Certification Application to NHDES
3. Provide payment for course and certificate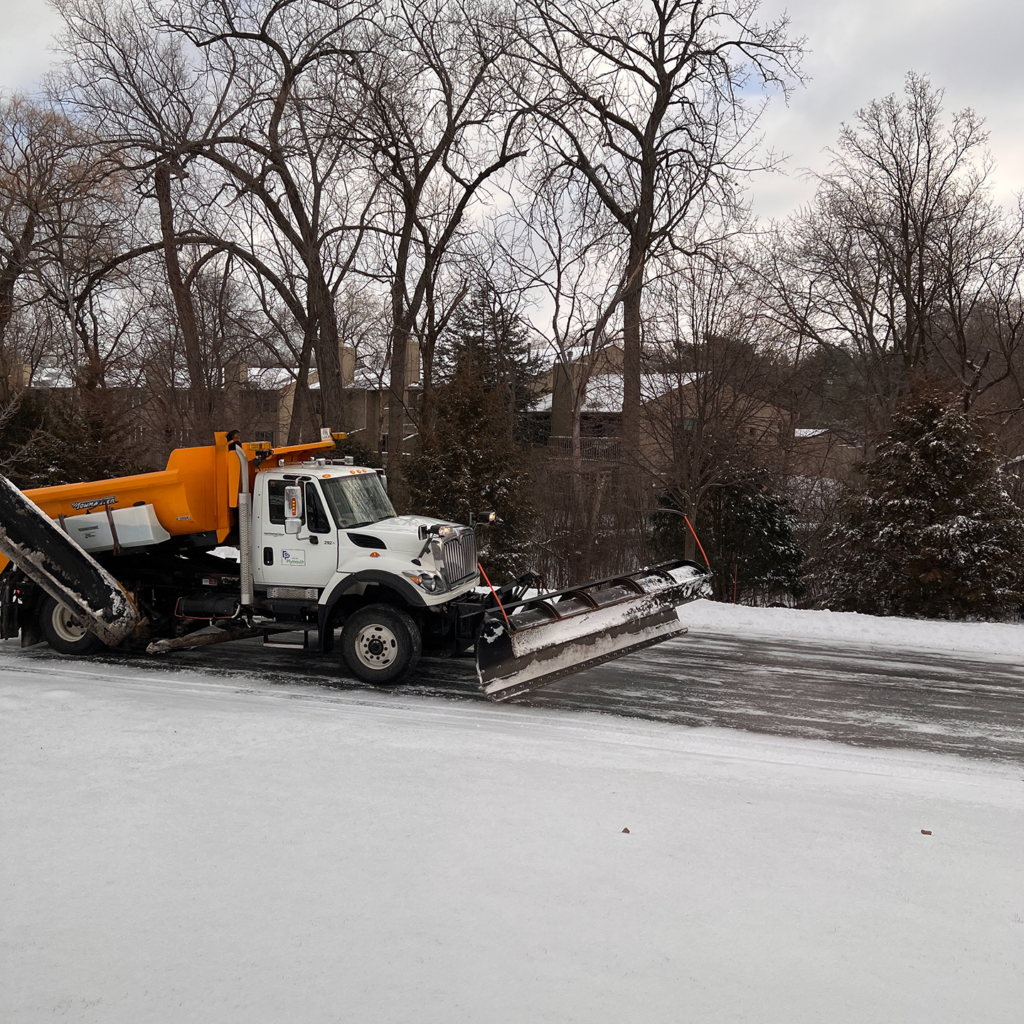 Coursework/Training
Your Slawsby Team offers courses every 3rd Wednesday of each month, but we are also available for group training by request on a day of your choice. Contact Us if you would like to schedule a private training.
All levels of certification (Master, Individual, and Subordinate) require mandatory coursework by applicants to be
eligible for Green SnowPro initial certification, annual renewals, and limited liability protection.
There are multiple options to complete required coursework:
1. In-person Courses with Slawsby Insurance
2. Online full course and exam, and refresher course that can be taken anytime: Smart About Salt Council (SASC) –
Online New Hampshire (NH) Green SnowPro Training
3. Other approved courses and events that become available will be shared on our website, and via email and social media
Levels of Certification

1. Master Certificate: A Master Certificate is suitable for those who have multiple employees in a company
performing snow & ice management. While everyone (Master, Individual, and Subordinate Certificate holders) is required to complete the same coursework to receive certification, the Master Certificate holder is responsible for submitting the annual Salt Use Report that includes totals of all material applied by company staff (Subordinates)
and for the oversight of all employees certified as Green SnowPro salt applicators.

2. Subordinate Certificate: A Subordinate Certificate holder is required to complete the same coursework as required
for all other certificate levels. Subordinate salt use is reported by the Master Certificate holder.

3. Individual Certificate: An Individual Certificate is ideal for those who do not have other employees performing
snow & ice management under their direct supervision. Individual Certificate holders are required to submit an
Annual Salt Use Report.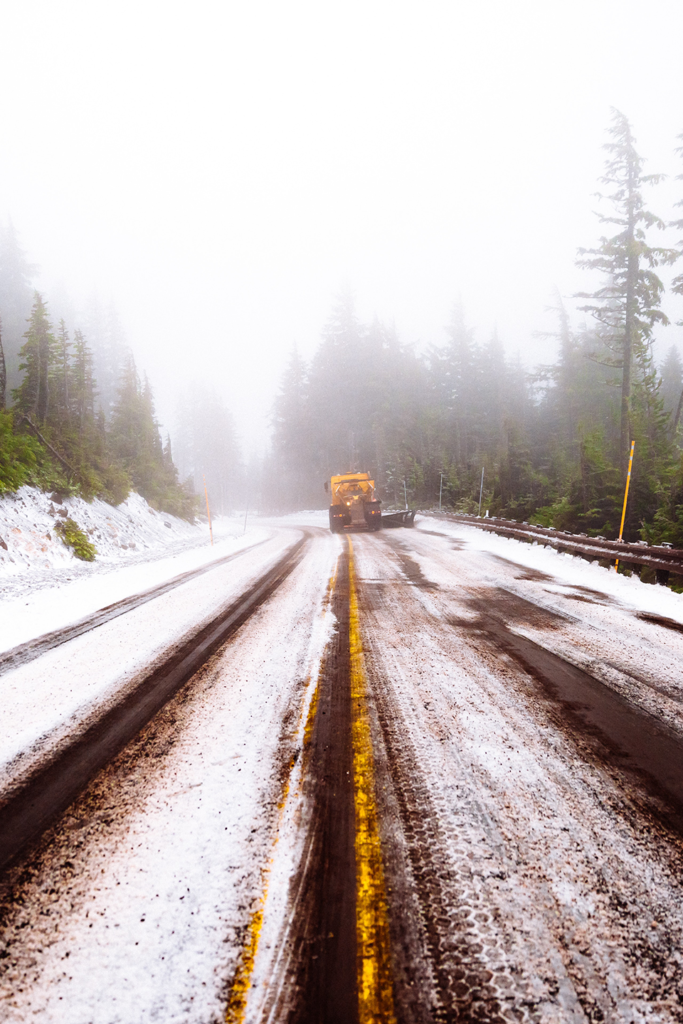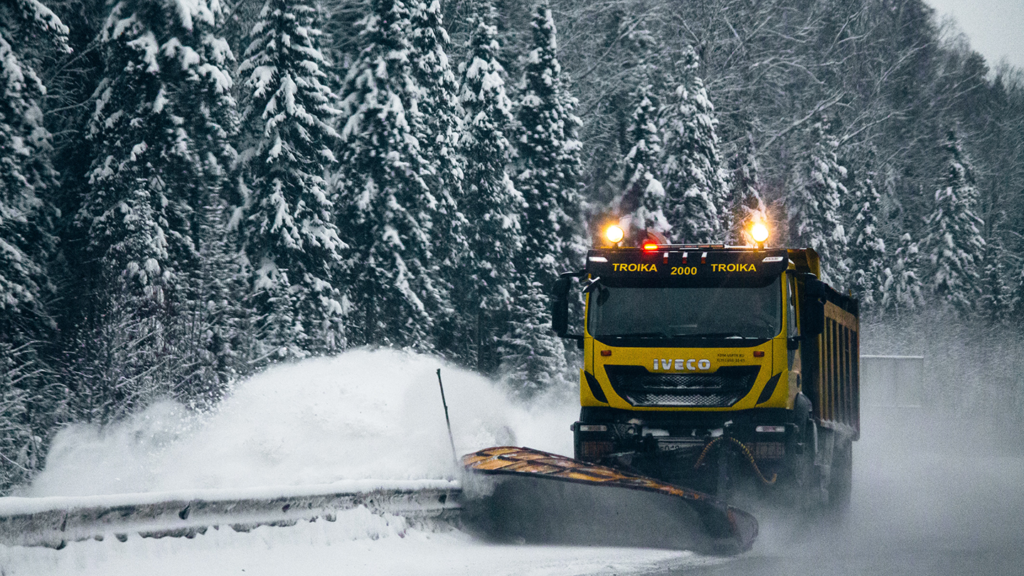 Cost of Certification:
The annual Green SnowPro certification fee is separate from all course fees. Training course fees go to the course providers (Slawsby Insurance & others). NHDES does not receive any of the training course fees.

1. Master Certificate: $250
2. Individual Certificate: $150
3. Subordinate Certificate: $25 each for the first four Subordinates*

*If more than four Subordinates are working under the Master Certificate holder within the same company, there is no extra charge. Whether there are four or fifteen Subordinates working under the Master Certificate holder, a maximum of $100 covers the Subordinate Certificate fee. All Subordinates must complete required coursework and exams to receive and maintain annual certification.
Maintaining Green SnowPro Certification
Green SnowPro is an annual certification. Certificates expire June 30th each year. Green SnowPro renewal applications and Annual Salt Use Reports are required to be submitted to NHDES by June 15th each year. The late-filing deadline for renewal applications is November 1st.
To renew Green SnowPro certification & maintain Limited Liability Protection, the following steps are required:
1. Complete and submit a renewal Voluntary Commercial Salt Applicator Certification application.
2. Pay the annual certification fee to NHDES (see "Cost of Certification")
3. Submit your Annual Salt Use Report form
4. Remain current on required coursework:
      a. Refresher course every two years after initial certification and a full course with exam every five years
      b. Full course with exam at five-year intervals following initial full course & certification
      c. Required coursework does not need to be completed before renewal application deadlines
(An applicant is required to submit their annual renewal application by June 15th even if their required coursework still needs to be completed. Timely submittal of the renewal application promotes expedited processing and issuance of certificates shortly after completion of coursework. Early renewal may assist securing contracts by meeting bid request deadlines.)
5. Send or hand deliver check, Salt Use Report, and renewal application(s) to the NHDES Green SnowPro Program
Approved Trainer Option
Companies with many employees seeking Green SnowPro Subordinate Certificates have the option of having the Master
Certificate holder of the company become a Green SnowPro Approved Trainer. This is beneficial for companies who
have a Master Certificate holder with extensive experience/knowledge in the snow and ice management sector and multiple Subordinates requiring coursework to become Green SnowPro certified. Once approved by NHDES, the Approved Trainer can administer required coursework and exams to their employees. NHDES provides all training
materials and exams.

There is no additional cost to become an Approved Trainer and significant cost savings are realized by the company
relative to payments associated with fees linked with external course providers. The Approved Trainer must remain current on their coursework (through UNHT2, SASC, and other providers approved by NHDES) and remain in good standing as a Green SnowPro Master Certificate holder. Additional documents are required by NHDES to apply for Approved Trainer status which can be obtained by contacting the NHDES Salt Reduction Program Coordinator.
Limited Liability Protection
Commercial Salt Applicators certified by NHDES Green SnowPro under RSA 489-C, and property owners or managers
who hire them, are granted limited liability protection against damages arising from snow and ice conditions under RSA 508:22. Contractor winter snow and ice record keeping is vital and essential for limited liability protection and Green
SnowPro certified salt applicators are expected to uphold the following statutory requirement: "…The written record shall include the type of de-icing materials used, the rate or quantity of deicing materials used, the dates of treatment, and the weather conditions for each event requiring de-icing. Such records shall be kept for a period of 3 years."

Additional Information