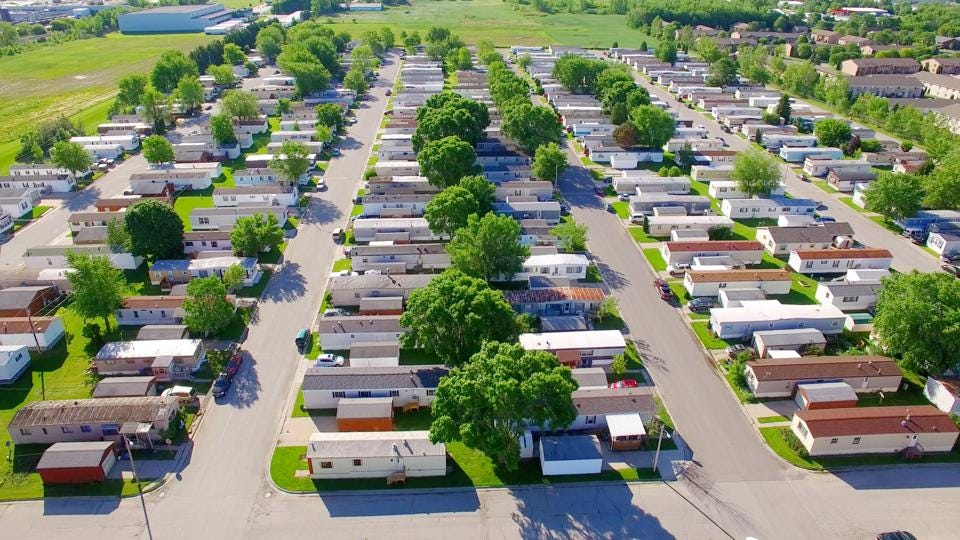 Now Offering: Mobile Home Park Insurance
We understand the unique insurance needs of Mobile Home Park owners. Our team specializes in insuring your business! We represent insurance companies that have specialty products for your business needs. 
As an owner/operator, you are subject to liability for a multitude of events and happenings at your park. Slips and falls, electrocutions, traffic accidents, decayed trees falling on homes, dog bites, carbon monoxide poisonings, and sewer backups into your tenant owned homes are just a few of the claim types taken care on behalf of our patrons over the years. With our mobile home park insurance, any property such as park-owned mobile homes, offices, clubhouses, storage buildings, fences, signs, utility poles, and park maintenance equipment can also be covered against the following perils:

Similar to an apartment complex you may offer amenities such as a swimming pool, landscaping, a tennis court or a playground for use by your residents. You can include coverage in case any of these structures are damaged or destroyed. Your park-owned personal property can also be included on the policy. Consider the number of spaces you are renting for tenant owned homes as well as any park-owned homes that require coverage. Other areas of consideration include the following:
"We have exclusive connections to with the best insurance companies offering the most complete mobile home park insurance coverage at the best value."
– Karen Edgerton, CEO
Our packaged insurance plans put most of your insurance needs under one policy.